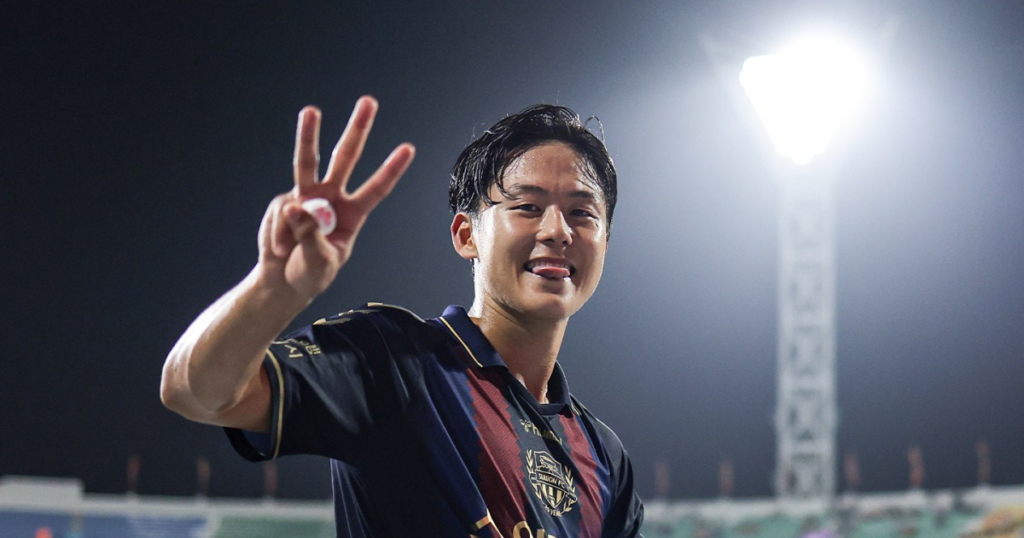 Suwon FC's Lee Seung-woo, the "Korean Messi," has been named EA SPORTS K LEAGUE Player Of The Month for August, presented by Electronic Arts (EA), the official video game partner of the K League.
This is the second time in his career that he has been honored, having won the award in June of last year.
The Player of the Month award is voted on by the league's TSG Technical Committee (60%) from among the players who were named Man of the Match, Best Eleven, and MVP for the month's K League 1 matches.
The nominees selected by the TSG Technical Committee will be subjected to an additional fan vote (25%) via the official K League website and a user vote (15%) via EA SPORTS™ FIFA Online 4. The player with the highest combined score from the three categories will be awarded the Player of the Month award.
For the August Player of the Month award, four matches from the 25th through 28th rounds of the K League One were evaluated.
The nominees were Uhm Ji Sung (Gwangju), Lee Seung Woo (Suwon FC), Gerso (Incheon), and Thiago (Daejeon). In the end, Suwon FC ace Lee Seung-woo won the award with a combined score of 37.09 points, beating out runner-up Thiago (29.85).
Lee appeared in all four games and scored a total of three goals. In particular, on August 12, he started the 'Suwon Derby' between Suwon FC and 토토사이트 Suwon Samseong in the 25th round of the K League 1, where he deceived his opponent with a nimble move in first-half stoppage time, stripped the defense and fired a shot that led to the game-winning goal.
As a result, Lee was named the Man of the Match (MOM), as well as the Best Eleven and Round MVP of Round 25.
Meanwhile, Lee Seung-woo, the August K League MVP, will receive a trophy and cash prize from EA SPORTS.